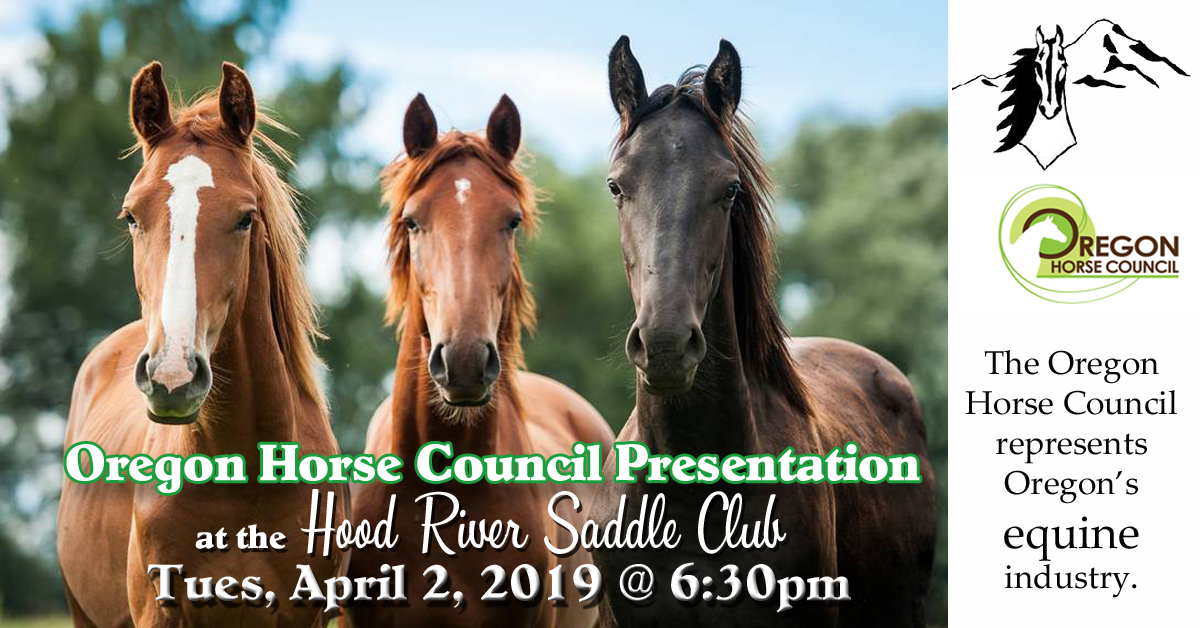 On Tuesday, April 2nd, HRSC welcomes guest speaker Brandi Ebner, Executive Director of the Oregon Horse Council (OHC) from Prineville, who will provide an overview of the OHC and the many new programs and initiatives underway for 2019.
If you own or manage a business that relates in any way to the equine industry, or if you own or lease a horse (or not!), please join us. This presentation is open to the public.
The goal of the OHC is to represent, support and promote the equine industry across the state. At the same time, they strive to bring new equine-related tourism dollars to Oregon and serve as a resource so that any horse owner, business owner, or other interested party (feed stores, trainers, farriers, pasture consultation, barns and buildings, veterinarians, chiropractors, massage therapists, saddlery, horse sales, boarding and youth camps, etc) can use the OHC as an important business resource.
With ten years of success behind them, the OHC is venturing into more education, advocacy and is expanding connections in working for the greater equine industry of Oregon. They also publish a comprehensive Oregon Horse Directory that covers, from A to Z, all things equine in Oregon.
The OHC also represents Oregon on the American Horse Council and State Coalition of Horse Councils.
The evening will begin with a pizza supper, provided by the HRSC at 6:00pm. The presentation will begin at 6:30 PM and is open to the public.